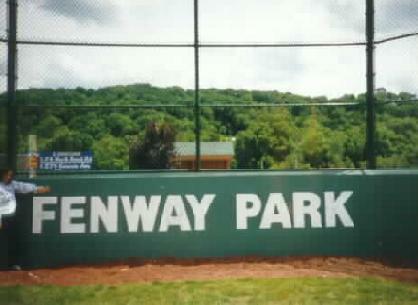 The sign behind home plate announces the field's name.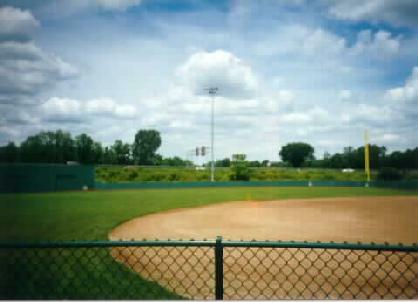 The view of left field and center field, including the "triangle." If only the Wendy's billboard on the highway behind center field could be changed to a Citgo sign...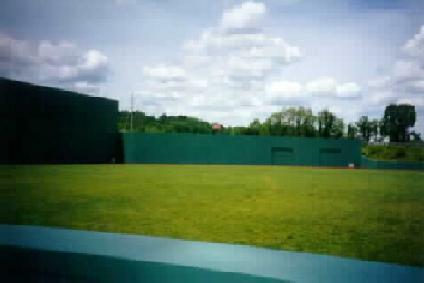 Right field captures the shape of the bullpens and contains a replica of Pesky's Pole. That's I-74 where the bleachers would be, but there's no harm in pretending it's the Mass. Pike!
Directions to Li'l Fenway Park
From Cincinnati, take I-74 West. Near the Miamitown (OH) exit, Little Fenway will be
visible on the left. Take the Miamitown exit (there is only one) and follow the signs.